GIANT MALAYSIA LAUNCHES "HAVE YOU EATEN?" CSR PROGRAMME
TO HELP FEED THE NEEDY IN MALAYSIA
The campaign will spearhead Giant's efforts to provide 500,000 Meals for Malaysia Families and NGOs in their collaboration with The Lost Food Project.
 
A family from PPR Semarak, happily receiving the food trolley from Mr. Quek Kia Ann, Director of Community Division, Social Welfare Department Malaysia (Middle), Mr. Lee Yik Hun, SEA Marketing Director (Food), DFI Retail Group (Right) and Tuan Haji Abdul Wahap Long, Rep from The Lost Food Project (Right) at the Giant "Sudah Makan?" and Rescued Food campaign launch.
Kuala Lumpur, 24 August 2022 –  Giant Malaysia today announces that it targets to provide half a million meals in partnership with The Lost Food Project (TLFP) by the end of next year with the launch of its "Have You Eaten?" or "Sudah Makan?" campaign, whereby a percentage of all Meadows brand rice purchased will go towards providing rice for the needy, along with the donation of Giant delivery truck to The Lost Food Project (TLFP), as a part of their ongoing collaboration.
The event was witnessed by Mr. Quek Kia Ann, Director of Community Division, Social Welfare Department Malaysia at Giant Hypermarket Setapak.
The campaign aptly named "Have You Eaten?", a phrase often used in Asia to show care and concern, is part of GCH Retail's larger Corporate Social Responsibility efforts to reduce hunger and increase food security in Malaysia.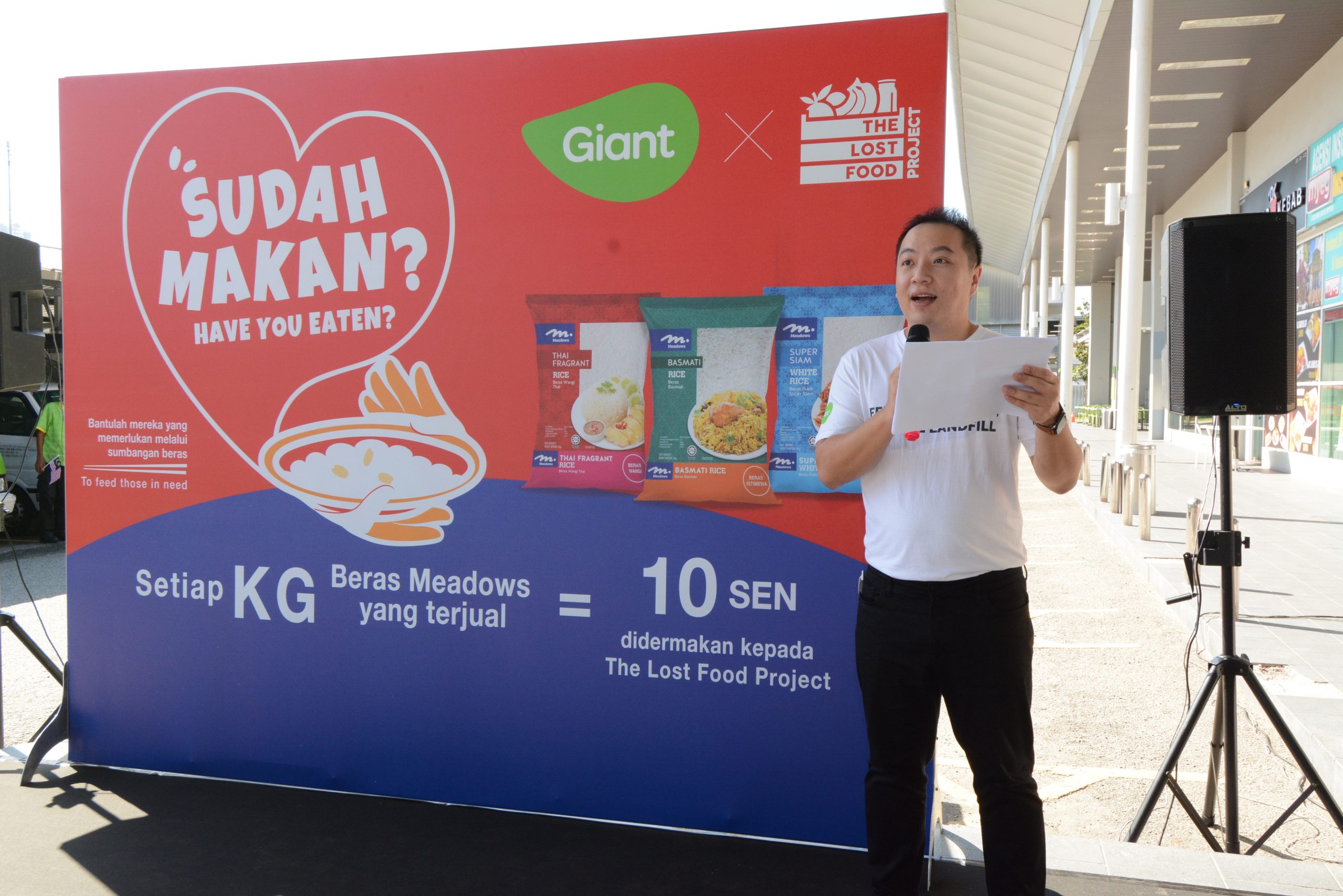 Mr Lee Yik Hun, Marketing Director, SEA (Food) said: "Given the nature of our business, food is something very close to our hearts. While we strive to provide the best value and quality to help customers stretch their dollar during these challenging times at Giant, we do recognise that there is an increasing number of those in our community who are not able to afford to have a proper meal a day, let alone three".
"So, if our mission is to provide customers with what they need, we must also work hard to help those who are less fortunate and are unable to afford meals, especially during these times."
"Sudah Makan?"
The "Sudah Makan?" Campaign aims to collaborate with our customers, whereby for every one kilo of Meadows rice sold, 10 cents will be contributed to the purchase of the Meadows rice at cost.  This contribution is estimated to provide a significant portion of the half a million meals goal to feeding the beneficiaries that TLFP supports.
The "Sudah Makan?" campaign will also see Giant focus more of its food donation efforts on providing significantly more rice, an essential food staple, and in response to one of the top requested items for donation.
This commitment covers the whole range of Meadow's rice purchased at all Giant stores as well as the other food stores under GCH Retail which will also be supported by the expansion of its Giant Food Rescue programme which is also in partnership with TLFP.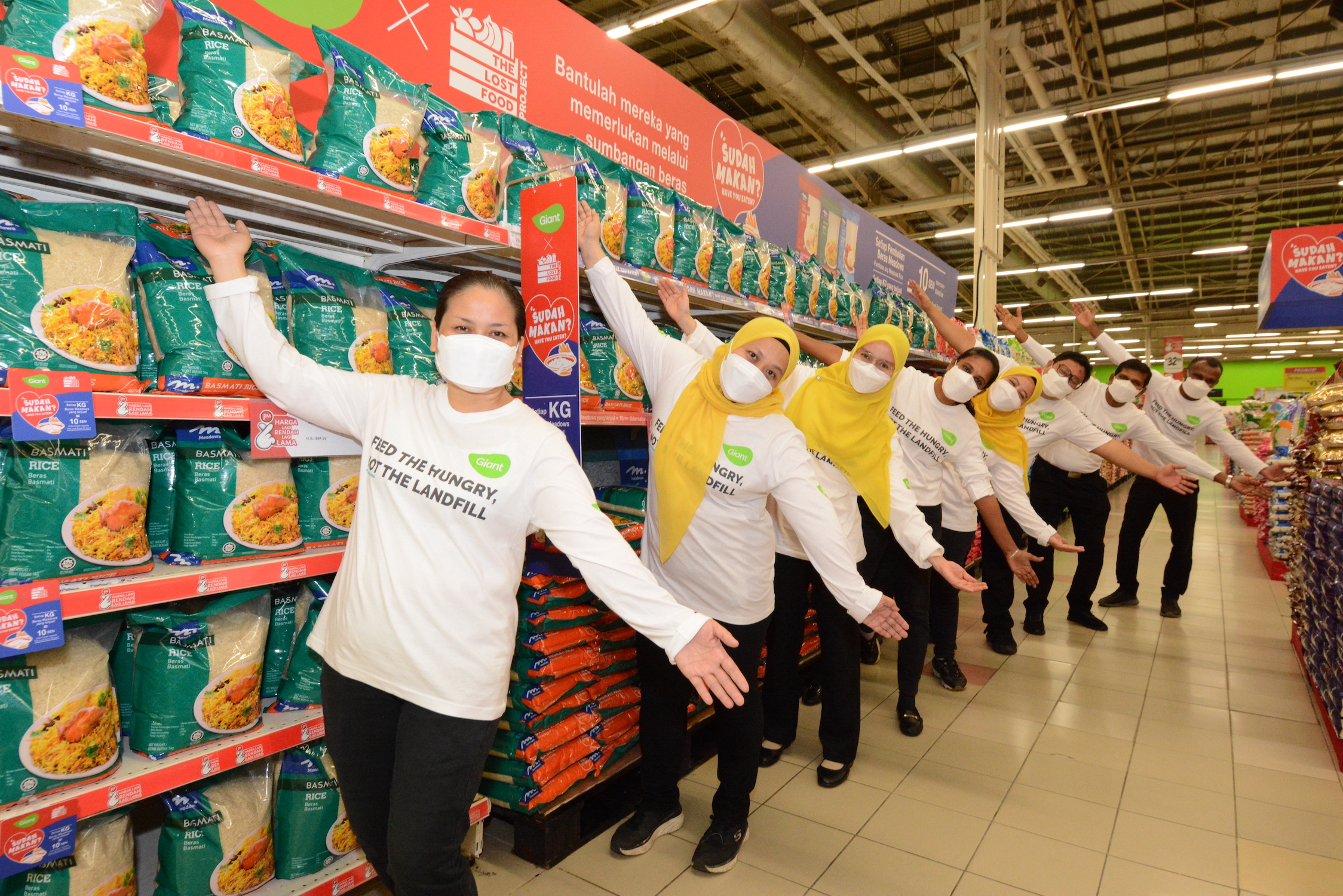 Giant Food Rescue x TLFP
Giant had piloted and collaborated on the Food Rescue programme with TLFP in 2018, starting with 12 participating outlets. Now with the deepening of its partnership with TLFP, Giant will increase the number of participating stores with an additional 12 Giant stores in the Klang Valley for Fresh & Dry donations.
Mr Lee Yik Hun, Marketing Director, SEA (Food) said: "This increase is necessary as we understand that there are now more families requiring support, due to the aftermath of the pandemic, which has deeply affected many more people in the community."
"Our goal has always been to expand this program nationwide, but the last two years had been challenging. We are very pleased that we are now able to continue with this nationwide program expansion, with the aim of providing aid to the community in other areas that Giant operates in."
Giant x TLFP Launch Event
In today's event, Giant makes public, their renewed collaboration with TLFP by the gifting of a Giant delivery truck, together with 4,000 kg of food essentials or the estimated equivalent of 11,430 meals, to 200 families from PPR Seri Semarak and PPR Sg Bonus.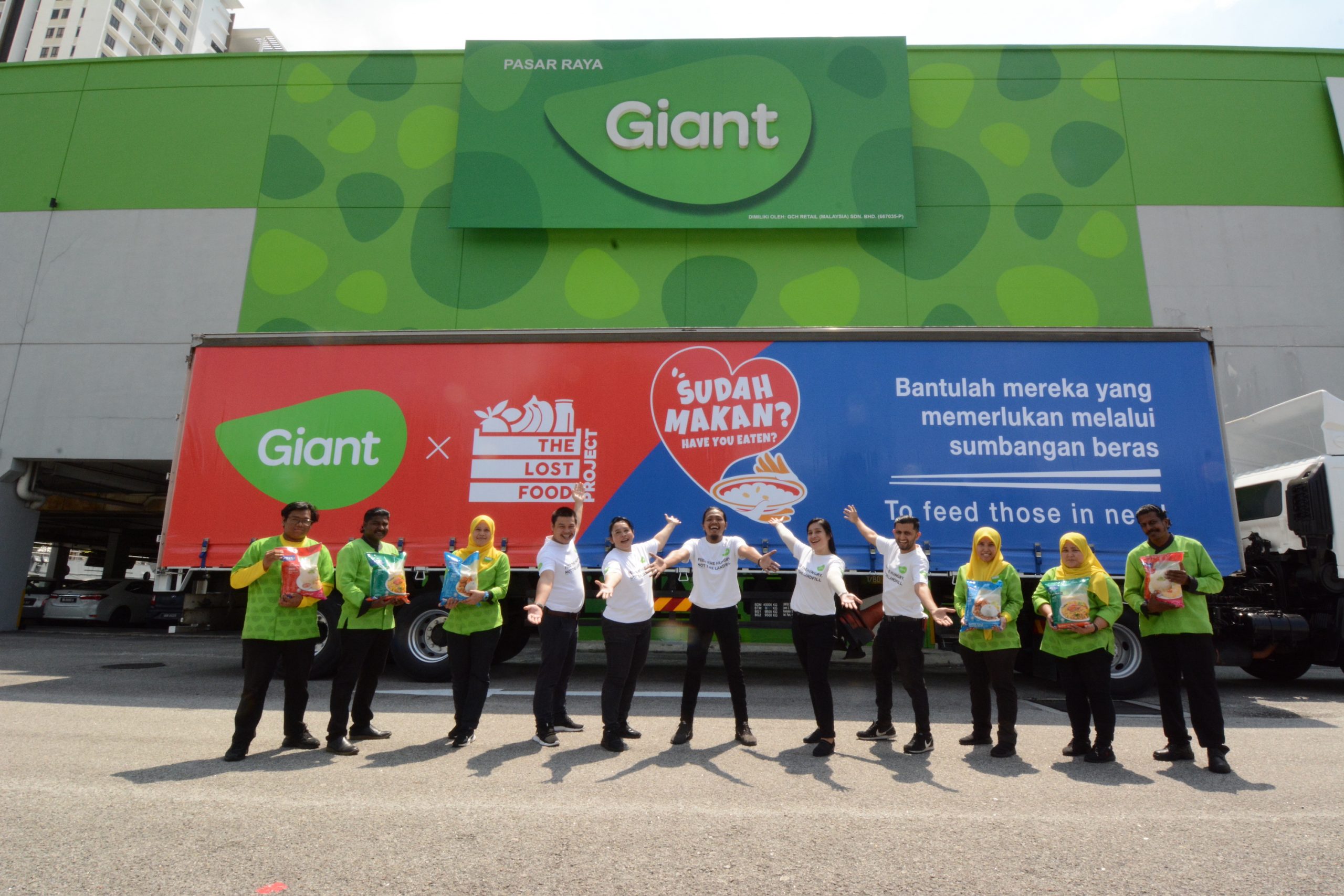 The simple but meaningful ceremony was witnessed by Mr. Quek Kia Ann, Director of Community Division, Social Welfare Department. The food items that were donated by Giant consisted of essential items such as Meadows Rice, Cooking Oil, Flour, Sugar, C19 self-test kit and several grocery items. An additional RM100 voucher was also donated to each family, in order for them to purchase what they need.
He said, "These kind of collaborative programs are very good to help communities experiencing food shortage crisis. The collaboration between Giant and The Lost Food Project should be used as an example by other corporate companies to help the poor and needy, so that no one is marginalized in line with the pivotal and transformative promise of the 2030 Agenda for Sustainable Development Goals (SDG)," chimed in Mr. Quek Kia Ann, Director of Community Division, Social Welfare Department who witnessed the Giant truck and rescued food handing over ceremony.
Climate change is one of the greatest challenges of our generation. Its devastating impact is becoming more apparent from the European heatwaves to the recurring Malaysian intense floods and dry spells. Its impact on our crops, fisheries and livestock can only be imagined and may inadvertently result in increased hunger.
The greenhouse gases (GHG) from the food industry alone account for 34% of the total emissions that have led to today's climate crisis.
"We are pleased to join forces with Giant to be part of the solution to mitigate climate change. Minimising surplus food wherever possible and diverting them away from landfills to serve families who are struggling to put food on their tables," explained Puan Zawiyah binti Saimon, President of The Lost Food Project.
Donating the food is not enough as there is also a need to distribute them quickly, especially the fresh produce. Therefore, Giant took another step to aid in this matter by donating a Giant truck for food surplus collection and delivery, around the Klang Valley stores, with the campaign branding emblazoned across it.
As part of its efforts in driving awareness of these initiatives, Giant also transformed the look of its fleet of delivery vehicles to display the messages of the campaigns to invite customers to join them in helping to feed the hungry.
Mr Lee concluded, "We want to encourage our customers and the general public to join us in giving back to the community, by addressing hunger in Malaysia. Even by purchasing just one kilo of rice, you can make a difference. After all, we truly believe that it's the little things that make a GIANT difference!"
– END –